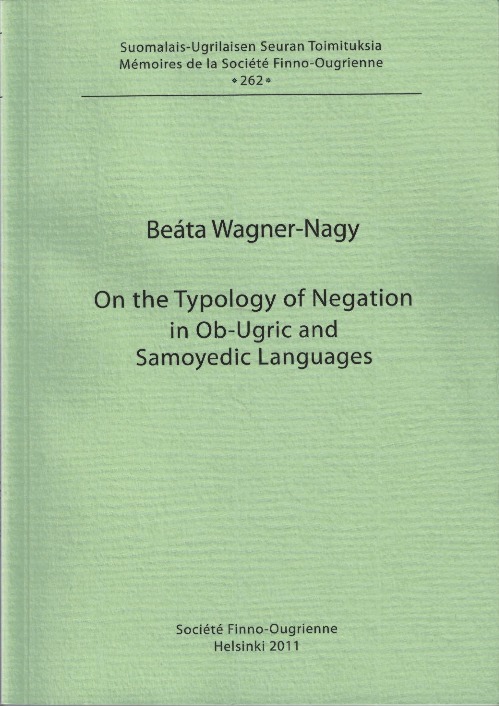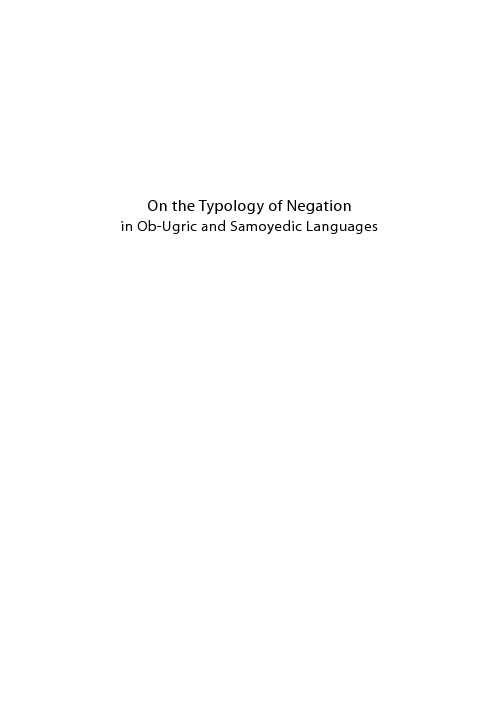 Nimeke
On the Typology of Negation in Ob-Ugric and Samoyedic Languages (SUST 262)
Aihe
On the Typology of Negation in Ob-Ugric and Samoyedic Languages.
Suomalais-Ugrilaisen Seuran Toimituksia 262.
2011. 336 p. (ISBN 978-952-5667-29-5 [print], ISBN 978-952-5667-30-1 [online]) 26 €.
Kuvaus
Negation has been the subject of several studies by Uralic linguists, but to this date there has been no investigation that would include the summary of negative constructions in one or several Uralic languages. This study attempts to present the negative constructions of some Uralic languages that are relatively closely related, namely, those of the Ob-Ugric and the Samoyedic languages. The following negative sentence types are described in detail: standard negation, prohibitive sentences, the negation of existential and possessive sentences and the negation of structures with a non-verbal predicate.
Julkaisija
Suomalais-Ugrilainen Seura
Formaatti
Fyysinen nide, PDF