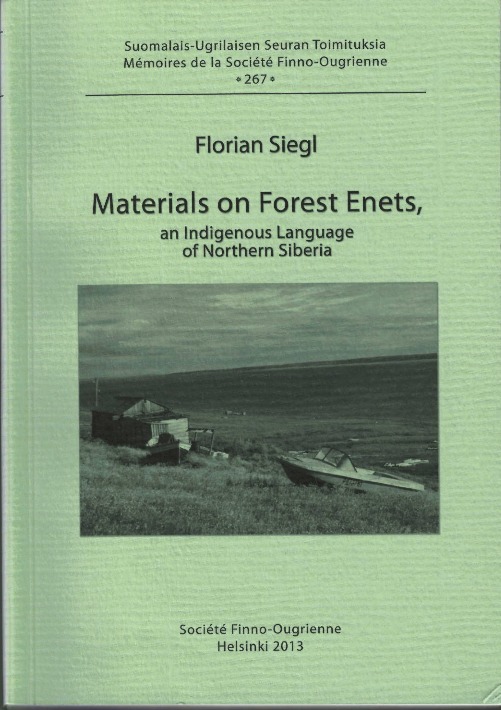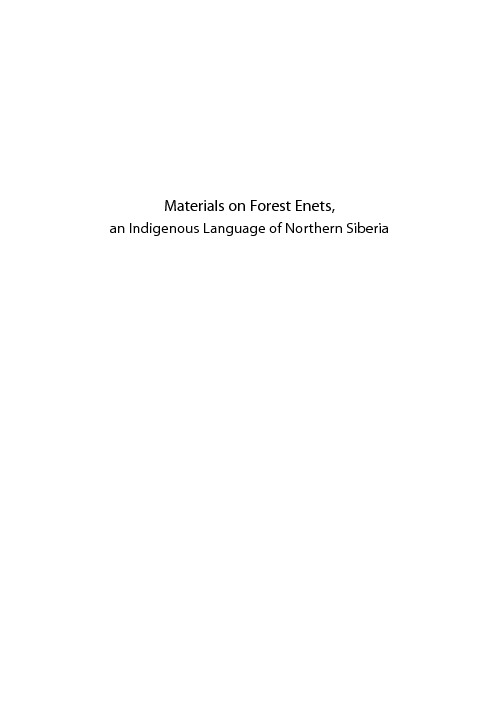 Nimeke
Materials on Forest Enets, an Indigenous Language of Northern Siberia (SUST 267)
Aihe
Materials on Forest Enets, an Indigenous Language of Northern Siberia.
Suomalais-Ugrilaisen Seuran Toimituksia 267.
2013. 523 p.
(ISBN 978-952-5667-45-5 [print], ISBN 978-952-5667-46-2 [online]) 40 €.
Kuvaus
Materials on Forest Enets is the first comprehensive and functional-typologically informed description of a Samoyedic language. It covers all major aspects of the grammar of Forest Enets as spoken by its last fluent speakers in Potapovo and Dudinka. The monograph is based almost entirely on primary data, which was either collected during several fieldtrips on the Taimyr Peninsula or via consultant work, both conducted between 2006 and 2011.
After a longer introductory chapter which discusses genetic relationship, important topics in the recent history of the Forest Enets speech community, the sociolinguistic status quo and research history, several chapters are devoted to phonology, morphonology, morphosyntax, parts of speech and the syntax of NP. This is followed by several more syntactically oriented chapters discussing clause types and interrogation, word order and topicality, the benefactive declension, the passive and complex sentences. The description ends with a selection of several shorter narratives and two appendices discussing Forest Enets as a written language.
Materials on Forest Enets discusses the language of the last speakers from a general perspective presenting all data fully glossed; thereby, the monograph will also be comprehensible to linguists not specializing on Samoyedic languages.
Julkaisija
Suomalais-Ugrilainen Seura
Formaatti
Fyysinen nide, PDF